hey people..what do u feel if you found out your boyfriend or husband or secret admire already has lover?gosh..will drive u crazy!i can't imagine if someone i really really love doing that to me..i just can't imagine..i don't know what will i act through this..and what should i do in this situation..
macam-macam kes dengan cerita orang pasal hal-hal macam ni...baik yang baru couple,yang dah kahwin pun ada!!sekarang,susah nak tentukan orang yang kita sayang tu setia ke tak dengan kita..tapi bukan tak ada lansung..masih ada cuma sukar ditemui..
mungkinlah ini sebab aku takde boyfriend lagik??????hahhaha...tiba-tiba rasa moral of the story nak ckp single lagik..hahahhah...abaikan...sebenarnya aku takut rapat dengan orang,tiba2 tahu yang dia dah ada kekasih ke,isteri ke..dahtuh,aku ni macam sebagai teman tapi mesra jer..tu yang merisaukan...hoho..mesti kecewa gila kalau tahu...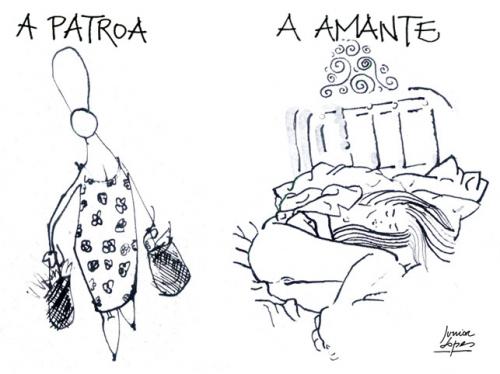 hoho..tolong jangan macam ini
kenapalah laki suka taknak cakap yang dia dah ada girlfriend ke,isteri ke..sepupu aku yang dah kahwin pun mengalami hal ni..rasa macam sangat marah,tapi nak buat macam mana..bukan rumahtangga kita..nak tolong pun boleh bagi semangat jelah...
sometimes,we thought that bila seorang lelaki ini terlalu baik,kita pun akan tengok the way he treats us..mestilah kita akan suka...at first memang lah kita layan macam kawan je..tapi kalau dia dah lebih2 pulak..mesti kita macam rasa suspicious..tapi bila kita find out dia sebenarnya dah ada orang lain or actually dia dah kahwin,confirm akan kecewa gila kan??walaupun kau tak taruh harapan tinggi pun,tapi once kau dah baik dengan seseorang,rapat gila,kau memang akan terasa jugak..betul tak??aku tak taulah kalau salah kan....perasaan kan..mana boleh tahan2..
psstt::terbaca mesej2 di wall seseorang dan rasa macam 'adakah sekadar teman tapi mesra'?